Marquise & Infinity villas are owned and operated by Marc Andre, business Entrepreneur, his project offers high quality private residence to the guests that choose Marquise & Infinity villas as their secret hide-away. Marquise & Infinity villas currently are made up of two beach villas, constructed in eco style.
Marc is not only promoter but a professional builder; he embodies his creative ideas and architectural concepts with knowledge of eco-design and technology, Creole island style. His vision of the hotel operation: immersion in the atmosphere of local life, Creole spirit and unique Seychelles environments, together with an individual approach to the arrival of guests, providing maximum comfort, privacy and the opportunity to learn more about the Seychelles culture, traditions and customs.
In his team irreplaceable Mrs. Helen cares of guests and creates the special coziness of the villas, sensitive and attentive person and a true professional.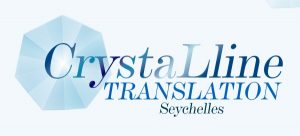 Marquise & Infinity villas international activity, public relations and daily operation are always supported by its partner Crystalline Translation, local enterprise managed by Tatiana.